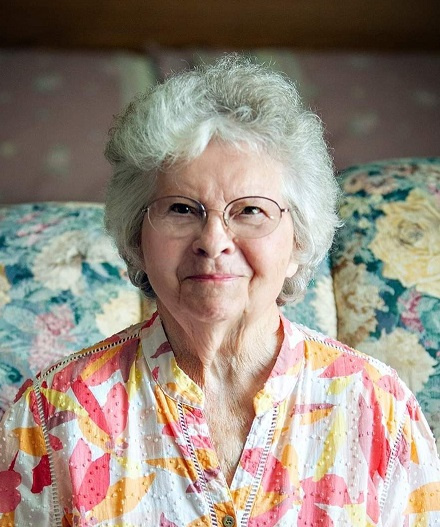 ---
Betty Lucille (Campbell) Fordyce passed away on Wednesday February 2nd, 2022 at her home in Sumner, Iowa, surrounded by her loving family. Betty's wishes were that she be cremated and with no formal service. Inurnment will be this spring at Woodlawn Cemetery in Oelwein. Memorials may be given in her name to any charity which helps people in need. The Geilenfeld-Buehner Funeral Home in Oelwein is assisting the family.
Betty is mourned by her daughter Francine Jane (Alan) Davis; her sons: Phil (Deb) Fordyce, and Gary (Rivkah Bryk) Fordyce. She was deeply loved by her granddaughters: Tanya (Albert) Ramirez and Katie (Brad) Arthur; grandsons: Michael Davis and Ben (Samantha) Fordyce. She also leaves behind two great-grandchildren: great-grandson Ford Arthur and great-granddaughter Addison Arthur. Megan and Melody Hoffman are special relatives. Betty leaves behind four of her eight siblings: Oren Jr. (Wanda) Campbell, Bob (Garnett) Campbell, Kathy Sixkiller and Cherri (Tom) Ferguson.
Betty Lucille Campbell was born on August 11, 1932 in Redding, Iowa to Oren E. Campbell and Kathryn P. (Garity) Campbell. Betty attended school in Redding, Iowa, where she loved playing basketball. She was valedictorian of her high school class, earning a college scholarship. Her dream was to be a kindergarten teacher. Betty met Francis Fordyce and they were united in matrimony on October 11, 1952. Francis' work with the Chicago Great Western Railroad took them to Oelwein, Iowa, where they then made their home. Betty was a homemaker along with working at several Oelwein businesses.
Betty taught Sunday School to toddlers at the Eastside Church of Christ for many years. The children all adored her and many kept in contact with her throughout the years. Betty had a smile and a kind word for every stranger she met. People were drawn to her openness and warm laugh. Her chocolate desserts, cinnamon rolls, and pies were famous. Gary's friends in other states begged for her apple pies. Betty was a lifelong Hawkeye fan, with game day often finding her nervously pacing around the kitchen table. Especially close football games would sometimes see her rushing outside to vigorously rake leaves, so agonizing was it to watch the Hawkeyes lose.
Her greatest joy was her grandchildren. They felt secure in the unconditional love they received from her. She loved rocking them and reading books to them when they were young and attending their sporting and school events when they grew older. Betty lived her last two years in Sumner, Iowa, under the loving care of her granddaughter, Katie and her husband, Brad.
She was preceded in death by her husband Francis Clay Fordyce (2007); and siblings: Margaret Hays, Pat Campbell, Annabel Brown and Linda Auger.
Thank you to everyone who has expressed sympathy for our family's loss. Your kindness is a comfort to us.