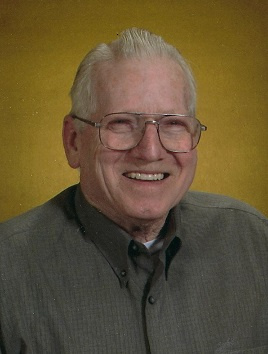 ---
Brice Goldsmith, 84, of Oelwein passed away Sunday November 6, 2022 at Grandview Healthcare Center in Oelwein. Visitation will be from 10:00 AM to 11:00 AM on Saturday November 19, 2022 at the Geilenfeld-Buehner Funeral Home in Oelwein. Memorial services will then begin at 11:00 AM with Carol Hamilton officiating. Inurnment will be at a later date in Woodlawn Cemetery at Oelwein. A memorial fund has been established.
Raymond Brice Goldsmith was born in Strawberry Point on September 17, 1938 to parents John "Jack" and Alta (Harvey) Goldsmith. He attended Greeley Community School. Brice then served his country honorably in the United States Army from 1957-1959. On May 9, 1960 Brice was united in marriage with Norma Recker. He was employed with Kenniston's in Oelwein for 38 years. He then drove truck for Carl Recker and Lynch Farms until his retirement in 2012. Brice was a member Sacred Heart Catholic Church and Knights of Columbus in Oelwein.
Left to celebrate Brice's life are his wife Norma; his children: Debra Austin of Texas, William Goldsmith of Texas, Christopher Goldsmith of Fayette and Amy (Brent) Woodson of Fredericksburg; his grandchildren: Matt Goldsmith, Shawna Austin, Emily Schopper, Austin Goldsmith, Ethan Woodson, Jake Woodson and Allie Woodson; and his ten great-grandchildren.
He was preceded in death by his parents; his brother Roger Goldsmith; his grandchildren Aaron Woodson and Morgan Goldsmith; his son-in-law David Austin.