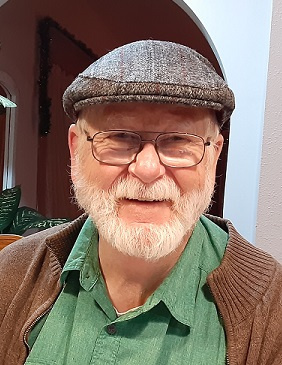 ---
Dan Driscoll, 73, of Oelwein passed away Monday October 17, 2022. Visitation
will be from 4:00-7:00 PM on Friday October 21, 2022 at the Geilenfeld-Buehner
Funeral Home in Oelwein. Memorial services will begin at 11:00 AM on Saturday
October 22, 2022 at the Evangelical Free Church in Oelwein with Pastor Bruce
Klett officiating. A memorial fund has been established.
Daniel Edward Roscoe Driscoll was born March 9, 1949 in Gregory, SD to parents
Francis and Norma (Knapp) Driscoll. He graduated from Gregory High School with
the class of 1967. Dan then attended the University of South Dakota at Vermillion
and later attended Western Bible College in Denver, CO. On February 28, 1971 he
was united in marriage with Susan Evans in Vermillion, SD.
Dan Driscoll lived a life marked by God's faithfulness and goodness to sinful man
and by the grace of God he was able to finish the race well. He will be
remembered for his steadfast service of his Savior, his love for the Word of God and his desire to see others
know Jesus and walk in the power of the resurrection. He was a loving husband to Susan and their children and
grandchildren.
He loved horses as a young man in South Dakota and was known for his large
orange fro. As an old man he enjoyed woodworking and eating hot dogs, both of
which had unintended consequences.
Dan pastored many churches all over Iowa and while those left on earth to
remember Dan hold tight to the promise that "Precious in the sight of the LORD is
the death of His saints" we also know that he leaves a gap in the hearts of many
people whom he shepherded over the course of a life well lived.
Left to celebrate Dan's life are his wife Susan; his children: Micah (Karna) Driscoll
of Valparaiso, IN, Rebekah (Dan) Frank of Boise, ID, Benjamin (Kelly) Driscoll of
Hazleton and Jessica (Katie) Driscoll of Denver, CO; his grandchildren: Serenity,
James, Enoch, Caspian, Helen, Josiah, Ella, Vani, Hannah, Emma, Benjamin,
Hunter, Gabriel, Madison and Jack; his sister Francie Johnson; his many nieces and
nephews. He was preceded in death by his parents.