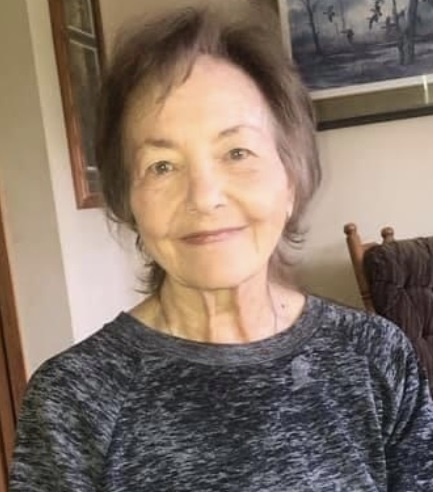 ---
Diane Avenson, 78, of Oelwein passed away Sunday January 2, 2022. Private funeral services will be held at the Geilenfeld-Buehner Funeral Home in Oelwein with Pastor Josh Schunk officiating. She will be laid to rest in Woodlawn Cemetery in Oelwein. A public Celebration of Life will be held at a later date. Diane gave as generously in death, as she did in life by donating through the Iowa Donor Network. In lieu of flowers, condolences may be sent to the Avenson family at 30 Maplewood Drive, Oelwein, IA 50662.
Diane Mary Avenson was born in McKeesport, PA on April 12, 1943 to parents Frank and Marie (Fleckenstein) Duda. She graduated from Oelwein High School with the class of 1962. On August 1, 1964 she was united in marriage with Donald Dean Avenson at Sacred Heart Catholic Church in Oelwein. Diane attended Northeast Iowa Community College and earned her nursing degree, graduating with the class of 1994.
Diane was a devoted wife, mother and grandmother. If there was any athletic game or dance competition of her children and grandchildren, she was there in the front row cheering the loudest. She looked forward to any time spent with her children and grandchildren. When the kids would leave her home, you would find her standing at the end of the road, waving big and yelling I love you till they turned the corner.
Diane worked at the long term care facility at MercyOne Medical Center in Oelwein for the last 25 years. It wasn't "work" for Diane, she genuinely enjoyed the residents and staff and greeted them all with that huge kind smile and hug. Her love in our hearts we will all carry for eternity. Diane leaves a legacy of love and perseverance.
Left to celebrate Diane's life are her children: Nicolle Avenson of New Hampton, Clayton Avenson of Randalia and Eric (Judy) Avenson of Center Point; her eight grandchildren: Karli, Cole, Jenna, Cade, Grace, Megan, Chloe and Ellie; her great-grandson Kayson; several nieces and nephews; as well as many friends.
She was preceded in death by her parents; her husband of 53 years, Don (2017); her sister Linda Duda-Frisch.