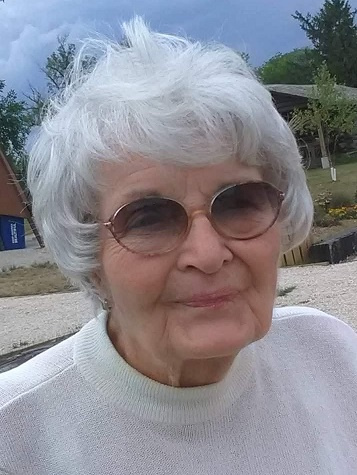 ---
Donna Kumzak Wilson, 90, of Oelwein passed away Saturday December 17, 2022 at MercyOne Hospital in Oelwein. A Celebration of Life will be held at a later date in the summer of 2023. In lieu of flowers, memorials may be directed to the Oelwein Community Kitchen Cupboard. The Geilenfeld-Buehner Funeral Home in Oelwein is assisting the family.
Donna Marie Kumzak Wilson was born on November 10, 1932 in Sioux City to parents Charles and Dorcus (Curtis) Kumzak. Donna attended Iowa State University where she met and married her husband, William P. "Bill" Wilson. The two were married 42 years until Bill passed away in February of 1995.
Left to celebrate Donna's life are her children: Catherine Wilson and Bradley Wilson, both of Phoenix, AZ; her granddaughter Kristen Wilson of Altoona; her nieces: Lindy, Debbie and Lori; her many cousins and extended family members.
Donna was preceded in death by her parents; her husband; and her son Kip Wilson.