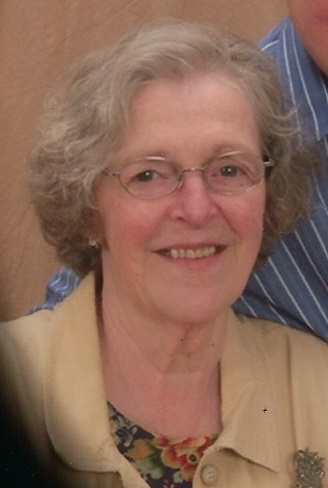 ---
Isabelle Ehrle, 84, of Independence passed away Saturday October 23, 2021. Visitation will be from 4-7 PM on Thursday October 28, 2021 at the Geilenfeld-Buehner Funeral Home in Oelwein. Funeral services will begin at 10:30 AM on Friday October 29, 2021 at the Geilenfeld-Buehner Funeral Home in Oelwein with Pastor Duane Olsen officiating. Interment will be in Woodlawn Cemetery at Oelwein. A memorial fund has been established.
Isabelle Esther Ehrle was born on the family farm in rural Sumner on August 31, 1937 to parents Neil and Esther (Specht) Fox. She graduated from Sumner High School with the class of 1954. On December 1, 1956 she was united in marriage with Stan Lujan at Sacred Heart Catholic Church in Oelwein. Stan preceded her in death. On July 22, 1983 Isabelle was united in marriage with Henry Ehrle in Cedar Rapids. Isabelle was a homemaker, as well as, a CNA with nursing homes in both Cedar Rapids and Oelwein.
Isabelle was a beloved mother and her children adored her until the end. She started life as a farm girl near Sumner, Iowa. After graduation from Sumner High School she moved to Oelwein. There she supported herself from the age of 16 onward until she met and married Estanislado (Stan) Lujan also of Oelwein. Stan and Isabelle were deeply in love and had five children before he died unexpectedly at the age of 37. Isabelle was left as a young widow with five children aged 6 and under. She remarried and later divorced.
Isabelle met Henry Ehrle of Cedar Rapids and they married in 1983. They remained together for 38 years until her passing on October 23. Henry, having no children of his own, was the beloved grandfather to all of Isabelle's grandchildren and great-grandchildren. Henry and Isabelle enjoyed their life together in Cedar Rapids and Independence, gardening and gathering collectibles.
Isabelle was a fantastic cook and baker, known for her delicious chocolate chip cookies and pumpkin rolls. Isabelle also liked to read, crochet, and search out items to add to her various collections. Both Henry and Isabelle enjoyed their spoiled cat, Lucy. Isabelle was a strong and generous woman who faced many hardships throughout her life yet she always managed to put her family and friends first. Her selflessness and quick humor will be deeply missed by her friends and family.
Left to celebrate Isabelle's life are her husband Henry; her children: Teresa (Gary) Daugherty of Port Ludlow, WA, Brian (Danette) Lujan of Hazleton, Bruce (Remy) Lujan of Port St. Lucie, FL and Ted (Shelley) Lujan of West Union; her twelve grandchildren; her sixteen great-grandchildren; her sister Cordella Gaede of Sumner; her sisters-in-law Connie Ledesma of Oelwein and Alberta Berumez of Waterloo; her several nieces and nephews. She was preceded in death by her parents; her husband Stan Lujan; her daughter Patricia "Patti" Lujan; her brothers Cebert Fox and Stanton Fox.