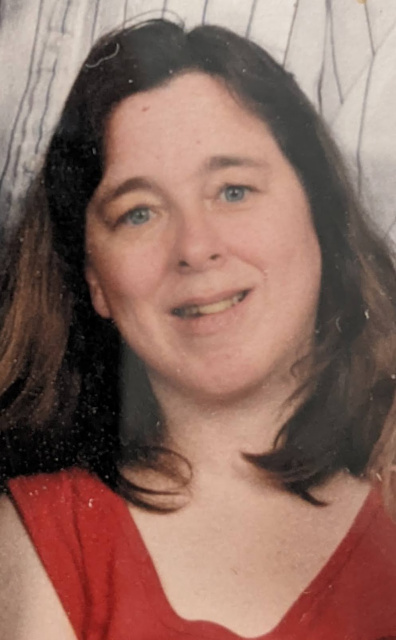 ---
Jennifer Mary (Jack) Hayes, 64, of Fort Dodge passed away peacefully in her sleep on March 3, 2022, after a long illness. Graveside services will begin at 11:00 AM on Saturday July 16, 2022 at Woodlawn Cemetery in Oelwein. The Geilenfeld-Buehner Funeral Home in Oelwein is assisting the family. www.geilenfeldfh.com
Jennifer was born in Oelwein on August 4, 1957 to parents Darold and Emily Joanne (Robertson) Jack. She grew up in Oelwein and graduated from Oelwein High School with the class of 1976. She then attended Iowa Wesleyan College in Mount Pleasant. In 1981, Jennifer served in the U.S. Army at Fort Dix, NJ. Following her military service, she returned to Oelwein.
Jennifer then moved to Cedar Rapids in 1990, where she met her husband, Donald Hayes. They were married in 1992. While living in Cedar Rapids, she was active in her church, where she volunteered in the office. After the derecho destroyed her home in Marion, she moved to Fort Dodge.
Jennifer is survived by her husband Don of Fort Dodge; a brother, James, of Cedar Park, TX, and his wife Gloria; a sister, Stephanie, of Cambridge, MA, and her husband Michael Berry; two cousins, three nephews and one niece.
She was preceded in death by her parents, Darold and Joanne Jack; her uncle and aunt, Darwin and Mary Jack; and one cousin, Leslie Jack, all of Oelwein.
---