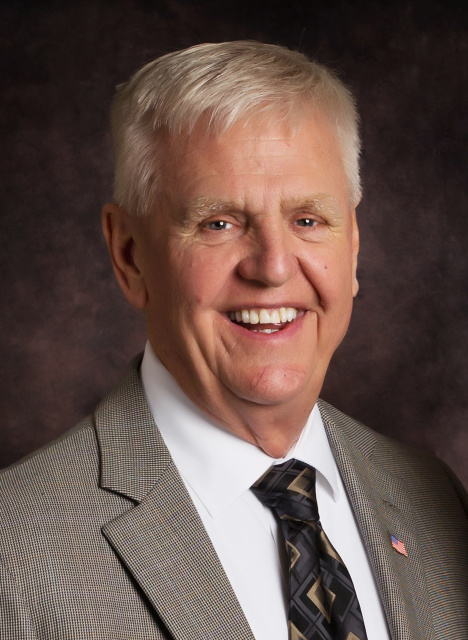 ---
John F. McBride, 77, of Oelwein, Iowa, passed away on Thursday, February 9, 2023.
John Fred McBride was born May 30, 1945, in Oelwein, IA, the son of John F. and Ora (Klebbe) McBride. He graduated from Oelwein High School in 1964 and attended Northwest Missouri State for two years. John served in the U.S. Army during the Vietnam War. After being discharged from the military, he married Patricia Ann O'Brien on September 5, 1970, at Sacred Heart Catholic Church, Oelwein. To this marriage, three children were born, Angie, Michelle, and Matt.
John worked for the Chicago Northwestern Railroad for many years until the railroad left Oelwein. John and Pat purchased The Locker Room in Oelwein, and he became a salesman for Rite Price Office Supply in Oelwein until his retirement. In John's younger years, he enjoyed hunting, fishing, bowling, and playing cards. John was a member of Sacred Heart Catholic Church, Oelwein Knights of Columbus #1168 where he was a member of 4th degree, Oelwein V.F.W. Post #1725, Oelwein American Legion Post 9, and their funeral honor guard. He was an avid fan of the Oelwein Huskies, Iowa Hawkeyes, Chicago Cubs and Chicago Bears. John enjoyed travelling, spending time in Florida, being with family and friends, especially attending his children's and grandchildren's activities. He was the rock of our family, always had a smile and will be greatly missed by all who knew and loved him.
Survivors include his wife of 52 years, Pat of Oelwein; children, Angie (Tom) Willems of Cedar Rapids, Michelle (Terry) Woodson of Oelwein, and Matt (Sara) McBride of Cedar Rapids; grandchildren, Mitchell (Ashley), Jacob, Kaitlynn, Haley, Harrison & Josephine; brothers, Dick (Barb) McBride of Marshalltown, and Swan (Penny) McBride of Oelwein; sister-in-law, Deb McBride of Moline, IL. Also surviving are several cousins, nieces, and nephews.
He was preceded in death by his parents, and a brother, Bill McBride.
A memorial gathering will be held from 3:00-7:00 p.m. Friday, February 24, 2023, at the Geilenfeld-Buehner Funeral Home, Oelwein, where military rites will be held at 7:00 p.m. A Celebration of Life will be held at 11:00 a.m. Saturday, February 25, 2023, at Geilenfeld-Buehner Funeral Home, Oelwein. Inurnment will be held at a later date in Woodlawn Cemetery, Oelwein.
In honor of John, please feel free to wear Iowa Hawkeye apparel to the visitation.
In lieu of flowers, memorials may be directed to the family.
Online condolences may be left at www.cedarmemorial.com under obituaries.