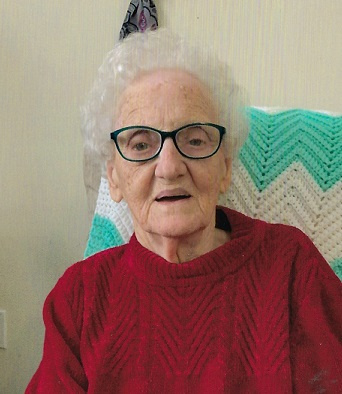 Marlyn Subra, 90, of Fayette, and formerly of West Union, passed away Friday May 19, 2023 at Maple Crest Manor in Fayette. Visitation will be from 10:30-11:30 AM on Tuesday May 30, 2023 at the Geilenfeld-Buehner Funeral Home in Oelwein with funeral services to follow, beginning at 11:30 AM. Private graveside services will be in the West Union Cemetery at West Union. In lieu of flowers, a memorial fund has been established for later designation.
Marlyn LaVonne Subra was born in Minnesota on February 5, 1933 to parents Walter and Birdelle (Porter) Schake, one of seven siblings. She attended Raymond, Iowa schools. On May 27, 1950 she was united in marriage with Roger Subra in Sandstone, Minnesota. Marlyn was a farm wife for many years while also working various jobs, including Gulf States and Zip's Burgers in Oelwein, as a CNA at Chatfield Nursing Home, and her last job, at 84 years old, as a deli worker at Quillin's in West Union where she was known as the "chicken lady". Through all this, Roger and Marlyn raised four children while both worked jobs and farmed.
Marlyn loved life, her faith, family and work. She had the biggest heart and smile for everyone. She was also a great cook.
Left to celebrate Marlyn's life are her children: Sherryl (Marty) Whitney of Chewelah, WA, James Subra of Spring Valley, MN and Brenda (James) Kuennen of Maynard; her brother Dale (Dona) Schake of Dundee; her ten grandchildren and twenty-two great-grandchildren; as well as many nieces and nephews.
She was preceded in death by her parents; her husband; her daughter Denise Logan; her daughter-in-law Joanne (Folstad) Subra; two sisters and three brothers; and her parents-in-law.