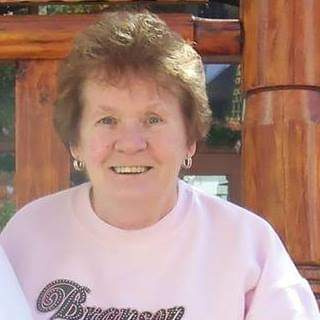 ---
Patricia Buenger, 75, of Oelwein passed away Tuesday February 15, 2022 at her home. A Memorial Open House will be held from 4:00-7:00 PM on Monday June 20, 2022 at the Geilenfeld-Buehner Funeral Home in Oelwein. A memorial fund has been established at Veridian Credit Union and will be used to support the Cystic Fibrosis Foundation and the Special Olympics.
Patricia Ann Buenger was born in Brooklyn, NY on January 26, 1947 to parents Thomas and Helen (Walsh) Moriarty. She attended Sacred Heart Catholic School in Brooklyn. In 1965 Pat was united in marriage with Jack Keeley and they later divorced. On July 24, 1982 she was united in marriage with Allyn Buenger at Grace United Methodist Church in Oelwein. Pat was a longtime employee and held many positions with Sunnyside Lanes (Viper Lanes) in Oelwein.
Left to celebrate Pat's life are her daughter Linda (Rose Gatto) Keeley of Oelwein; her step-son Brent (Jennifer) Buenger of Colorado; her grandsons: Eric Keeley of Chicago, IL and Ryan Keeley of Waterloo; her step-grandson Bode Buenger of Colorado; her sister-in-law Noy Moriarty of Gig Harbor, WA; several nieces and nephews. She was preceded in death by her parents; her husband Allyn; her siblings: Tommy Moriarty, Kathy Hines, Mike Moriarty and Kim Moriarty.
Pat was a quick-witted, generous, loving soul. She loved her family, her friends, and her bowling family. She loved trips to the casino to play slots, on Amtrak to visit her siblings, to Chicago for Cubs games, and traveling in general as long as she had friends or family to enjoy the experience with. Pat loved to bring others joy, and would give the shirt off her back to help someone in need.
You were a Mom, a Grandma, a sister, an Aunt and a wife. Our best friend and our rock. The impact you left on us all is everlasting, and you will live forever in our memories and hearts.