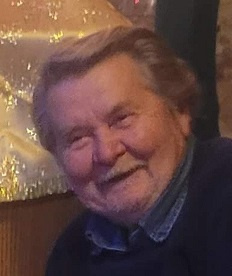 Richard Hayzlett, 73, of Maynard passed away Saturday December 10, 2022 at his home. Visitation will be from 4:00 PM-7:00 PM on Thursday December 15, 2022 at the Geilenfeld-Buehner Funeral Home in Oelwein. Funeral services will begin at 11:00 AM on Friday December 16, 2022 at the Geilenfeld-Buehner Funeral Home in Oelwein with Chaplain Roland Waterman officiating. Interment will be in Fontana Cemetery at Hazleton. A memorial fund has been established.
Richard Leon Hayzlett was born in Independence on January 30, 1949 to parents Donald and Doris (Angell) Hayzlett. He attended Independence High School. On December 12, 2012 he was united in marriage with Wanda (Fox) Staton in Westgate. Richard had been employed with Tyson in both Oelwein and Independence. He was currently employed with Walmart in Independence.
Left to celebrate Richard's life are his wife Wanda; his children: Theresa Hayzlett of Kansas, Amy (Dan) Krautbauer of Rosemont, MN, Chad Hayzlett of California, Rachel (Jeff) Mueller of Postville, James Worth of Elgin, Billy Staton Jr. of Strawberry Point and Tammy (Ken) Steines of Oelwein; his grandchildren: Kailey, Courtney, Sydney, Gloria, Veronica, Olivia, Jose, Kendra, Clay, Paityne, Max, George, David, Gracie, Jaymes, Emily, Karen, Allison, Haily, Adam and Brian; his siblings: Joni (Everett) Mills of Independence, Charlie Hayzlett, Carol (Scott) Smith of Winthrop and Bonnie (Gary) Forney of La Porte City; his sister-in-law Ruth Hayzlett of Hazleton; many nieces and nephews.
He was preceded in death by his parents; his son Billy Worth; his brothers: David Hayzlett, Tom Hayzlett, Bob Hayzlett and Jerry Hayzlett.