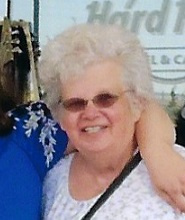 ---
Shirley Maillie, 76, of Oelwein passed away Tuesday December 6, 2022 at her home. Visitation will be from 10:00 AM-11:00 AM on Monday December 12, 2022 at Zion Lutheran Church in Oelwein. Funeral services will then begin at 11:00 AM with Pastor Josh Schunk officiating. Interment will be in Woodlawn Cemetery at Oelwein. A memorial fund has been established.
Shirley Ann Maillie was born in Independence on April 6, 1946 to parents Elmer and Gladys (Day) Beier. She graduated from Oelwein High School. On October 2, 1968 she was united in marriage with Louis Maillie in Oelwein. Shirley was a long-time member of Zion Lutheran Church in Oelwein.
Left to celebrate Shirley's life are her children: Brad Maillie of Oelwein and Sandy Maillie of Norfolk, NE; her step-children: Roy Maillie of Vinton and Barb Gipper of Fairbank; her grandchildren: Ben Maillie and Ayden Maillie of Oelwein; her siblings: Robert Beier of Independence, Melody Nelson of Clitherall, MN, Sharon Stedman of Independence and Kathy (Jim) Melka of Independence; many nieces and nephews.
She was preceded in death by her parents; her husband; her daughter Candy Maillie; her step-daughter Janie Bly; and her brothers: Larry Beier and Bill Beier.